Getting the Best out of a One Week Workshop
Revised 2015 by Dr Paul Lam
Why a one week workshop?
Over the last 17 years I have presented 26 annual one week tai chi workshops in Australia and USA, and conducted hundreds of other workshops around the world. The results and your feedback led me to conclude that one week is the most ideal period for tai chi learning and development.
Seventeen years ago I presented the first one-week workshop in Sydney. It was an exciting venture into new territory, and was so successful that we continued every year. In response to public demand we added the same workshop in the USA a few years later. Tai chi enthusiasts come from around the world, with some travelling thousands of miles to attend both workshops. Almost every participant has found this workshop unforgettable; for some it was a life-changing experience.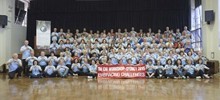 The workshop is conducted in an interactive and supportive environment ideal to sharing, learning and progressing in tai chi. It is also an excellent time to revitalize energy and improve health and wellness. If you have not yet attended this workshop, I wholeheartedly recommend it. For an entire week, you will be working with equally enthusiastic people at a similar level of tai chi, sharing knowledge and energy. Numbers are limited so that your experienced instructor can provide you with individual attention. Every day the entire workshop group meets to share knowledge and skill and there are also optional evening activities.
Tai chi's energy is continuous; like the water in a river gathering energy as it flows. If the flow ceases it becomes stagnant and can regress. Your tai chi growth with be enhanced by practising, working with your tai chi friends and participating in workshops. Our annual workshop keeps evolving, join us next year to find out how it could be even more exciting than previous workshops. Come and enjoy a week of self-growth and great tai chi. You will renew friendships and make new friends.
Do book as soon as you can as the workshops are often fully booked months ahead. Below are some suggestions that will help you get the best out of my one-week workshop.
Choose your course carefully
The workshop usually offers around 12 different courses, designed for participants to choose one course only. This website has a comprehensive guide to help you to choose the most suitable course. Do feel free to ask me or any instructors which course will offer you the most. Please send your query to service@tchi.org and ask for it to be forwarded to me.
People often judge the difficulty of a course by the number of forms within the set, which is not an indication of how challenging the course will be. For example, Sun 73 Forms is not three times as difficult as the 24 Forms. In fact they are similar in technical demand. If you have done Tai Chi for Arthritis and Part II then since you have finished close to one third of the 73 Forms, you might find 73 easier. The 36 Forms Chen style is much more challenging and complex than 73.
It is important to understand which type of learner you are. For most people it is best to follow a style that you like and which suits you. If you like diversity and different forms and styles, then it may suit you to venture out into different sets or styles that you haven't yet tried. If you like to explore the depth of a style or a set of forms, I suggest you re-do the same course the following year or choose 'Exploring the Depth' of that set. Once you have chosen a course stick to it for the week. Please read my article Diversity – Good or Bad? for more details.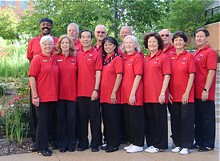 'Exploring the Depth' courses are designed for participants to attend as many times as they like. There is an infinite depth in any tai chi set, and you'll always learn something new and worthwhile. Not only will your instructor have progressed further each year, but you will hear different things and develop a deeper appreciation as your tai chi improves. I am so impressed to see many high level tai chi participants returning to the Depth workshop year after year.
Preparation
You will get a lot more out of a workshop by preparing as much as possible in advance. We often offer discounts for you to purchase learning materials. I strongly recommend you begin learning the forms as early as possible. It doesn't matter if you experience some uncertainty as you learn from the instructional DVDs and books. When this happens, do what you can keep moving on. Once you have memorised the sequence, you can build on the structure to gain more depth and precision. If you come across any interesting, intriguing or challenging points, write them down and take them to the workshop.
During the workshop
When the workshop is under way, keep your mind open, be focused and pace yourself. During the first two days, adopt a higher stance and be kind to your muscles. Most people are not used to practicing and learning tai chi for a full day every day. Let your body and mind catch on slowly and steadily – you will learn more this way.
Focus on learning the sequence and the shape of the forms during the first few days. Try not to focus on minor details. Tai chi is a lifetime venture and no-one can learn it all in one week. Many things will become clear to you as you practice; it is like climbing a mountain, the clearer view will come to you as you progress higher. For example, if you cannot feel the power of qi (internal energy), keep working on the essential principles of controlling your movements to be smooth and continuous. In time you will feel the power.
Do remember too, when learning something new, your mind and body need time to get used to it so you might feel awkward as first, your movements might become less smooth. Again with practice, you will be surprised how useful your new skill can be!
What is very important to know is that everyone develops a strong feeling of camaraderie. There will be an open and friendly environment where you can work and share together. You can become a part of the community, and relax into the most ideal learning environment with your friends. Interacting with others harmoniously is a great way to improve your tai chi and your life!
A good way to learn is by going through what you have learned in your mind after each session. Research on learning has shown this will greatly enhance your learning ability. You can also use my instructional DVD or book to help you remember and learn new ideas. Often when you work with my material, you can see deeper meaning the second time around, like the view of the mountain – it changes as you progress higher.
Follow through
Be prepared to spend some time after the workshop practicing and going through what you have learned. The first week and month are the most effective times to enhance memory and grow in your skill.
Interaction
The great things about an intense workshop is learning from 'osmosis'. You will meet many tai chi practitioners and learned people from different backgrounds. Open your mind, join in and interact. Allow yourself to absorb the spirit, the energy and the knowledge from others. Make an effort to talk to as many people as possible. Tai chi is about nature, about interacting with others, being harmonised within our community and with the world. I believe that sharing with others is one of the most important things for learning and self growth.
In conclusion
A week to focus on learning tai chi in a friendly interactive environment is an ideal way to develop and grow in tai chi. I have seen many people develop incredibly over these workshops, not only does their tai chi improve out of sight, so does their personal growth. I hope you can join us, and continue to come back to this most empowering and enjoyable workshop. I would love to hear from you and interact with you.
Related articles
Keep up to date with news, events & more.
Sign up for the free Tai Chi for Health Newsletter