How Can I Learn a Tai Chi for Health Program?
Millions of people around the world have enjoyed learning Dr Lam's Tai Chi for Health programs, and gained better health and quality of life as a result. His programs are easy-to-learn and proven by medical studies to improve health and wellness. A good way to learn one of these programs is to follow 3 steps below.
A: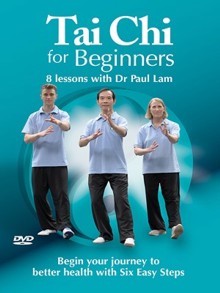 Choose one program that suits you best from the list below, if you are spoiled for choice, try either 1 or 2. You can click on the title for an introduction; most of them have a full one hour first FREE lesson:
B:
You can learn from Dr Lam's instructional DVD.  You will find it is almost as though you are attending Dr Lam's class and he can read your mind and know what you need next! Be sure to set up a regular time to practice daily. Soon you will gain health benefits and enjoyment. Better still, you can go to the Dr Paul Lam Tai Chi for Health Institute's website to find a class conducted by one of TCHI Board certified instructors, or come to one of Dr Lam's workshops and meet him in person. A very good way is to use both his DVD and attend a suitable tai chi class.
C:
Continue to practice regularly, reach out to tai chi enthusiasts around you and practice with them. If you have not done that yet, find an instructor who resonates with you. Enjoy your journey to health and wellness. Visit the Tai Chi for Health Institute for access to thousands of TCHI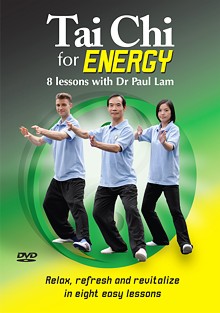 Board certified instructors globally, subscribe to Dr Lam's Newsletter for more information. For the Tai Chi for Beginners and Arthritis programs there are downloadable lessons available. You can also find tai chi books, many instructional DVDs, tai chi music and other material at Tai Chi Productions, created by Dr Lam for one single purpose – to improve your health and wellness.
Keep up to date with news, events & more.
Sign up for the free Tai Chi for Health Newsletter