What are the Tai Chi for Health Programs?
Live ID: 3923
To ensure the quality and ethical standards of our programs, Dr Paul Lam Tai Chi for Health Institute has listed all its authorized Master Trainers, Senior Trainers, as well as instructors who are trained and certified by them on its website. Any enquiries please contact us at service@tchi.org.
Click on a topic below for more information: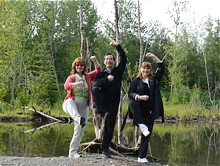 To Find a Class: 
Keep up to date with news, events & more.
Sign up for the free Tai Chi for Health Newsletter